If you are looking for Vend POS (Point of Sale) Integration for your online store, then linksync has a solution to integration Vend POS to your WooCommerce online store. Retailers have a million things to worry about, without adding their POS (Point of Sale) to the list. Vend has taken all that hassle of POS system software and moved it to the cloud so you can do what you do best: run your business.
From the cloud, you can access all your information instantly, anywhere. We know that it's important to keep the store running even when the internet isn't – which is why Vend also works offline, syncing your sales online once you're reconnected. Easy!
Why 12,000+ stores worldwide love Vend
Works on any device – Vend works on Mac, PC, iPad & Android. All you need to get started is a web browser.
Sell online and offline – Never miss a sale. Vend continues to work even if your internet connection doesn't.
Inventory – Powerful inventory management that simplifies purchase orders, transfers and stock-takes.
Stress-free – Vend's friendly online support is free and there to help whenever you need it.
iPad POS – Completely portable Point of Sale with wireless receipt printing, cash drawer, and barcode scanning.
Your data is safe – Vend uses the same technology your bank does to keep your data updated and secure.
Customers – Keep track of your customers with flexible organizing and reporting tools.
Always at its best – Enjoy regular new features without the hassle and fees of maintenance and upgrades.
Loyalty – Keep your customers coming back with customizable loyalty rewards.
Keep your hardware – Vend POS often works with the barcode scanners, cash drawers and receipt printers you own.
Want to link Vend POS with your online store?
linksync has developed a Vend POS (Point of Sale) integration system that can link to your online store. If you have WooCommerce online store, you can export products from Vend POS. You can also import sales data from your online store to Vend POS. With WooCommerce and Vend POS integration, you can keep your data in sync in an instant.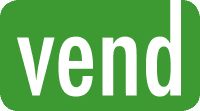 Want to know more about how we
can help you Blaze Commerce?