Integrate your Drupal Commerce online store with QuickBooks Accounting Software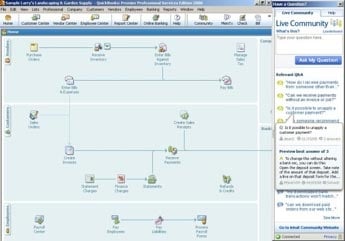 If you already use the power of QuickBooks Accounting Software and have a Drupal Commerce online store, then reviewing our solution for integrating Drupal Commerce and QuickBooks is a must. Having already spent hours or days (and sometimes weeks) updating your product lists in your QuickBooks Accounting Software it makes sense to be able to automatically send the product pricing and availability to your Drupal Commerce online store. With linksync Drupal Commerce and QuickBooks integration you only need enter your products into QuickBooks and the products will be available to sell via your online store. linksync are Drupal Commerce specialists. Drupal Commerce and QuickBooks key Integration features:
Export existing QuickBooks stock items to your Drupal Commerce ecommerce online store including:

Stock code
Stock Description
Product notes
Pricing
Categories and Sub Categories
Quantity available

Update changes in stock to your website automatically, or manually with only a few clicks
Drupal Commerce orders are automatically imported into QuickBooks to create sales orders
Be up and running in under 15 minutes
Contact linksync today to discuss how we can get you up and running with Drupal Commerce that fully integrates with your QuickBooks Accounting Software.
Want to know more about how we
can help you Blaze Commerce?